Cramond, Edinburgh was a last minute trip as normally our Sunday's mean taking Big K to his swimming lessons. This time we decided to skip his lessons and take him for a bike ride. He has been going on and on at us to take him out so we thought the perfect place would be Cramond. Cramond is in Edinburgh, at the mouth of the River Almond meets the Firth of the Forth.
Our Sunday Pub Lunch and Bike Ride At Cramond, Edinburgh
Our car is only big enough to fit in one adult bike along with Big K's bike, which meant hubby took his bike. We managed to squeeze in Little K's pram so that I could walk along and hopefully get Little K to sleep (he had missed his usual morning nap!)
Pub Lunch
Cramond is always busy even more so on a sunny day. This means the car park fills up very quickly. We went to the Cramond Inn car park as this is where we were going to go for some lunch. We have never been before and we really enjoyed it.
The boys both had sausage, chips and beans, while I opted for cheese, potato and onion pie, and I think Nick opted for the steak and porter pie. Service was quick and the food was great. We all really enjoyed it. All this plus our drinks cost us roughly £30.
Bike Ride & Planes
After lunch we headed back to the car to get the bikes ready and the pram set up. We then walked down from the car park to the front. Big K and his daddy then set off on their ride and I took my time pushing the pram hoping Little K would fall asleep. It was soon apparent that Little K was not going to go to sleep, so I let him do some walking next to the pram.
The planes were coming in over Cramond to land at Edinburgh Airport, which mean Little K would squeal every time he say one. He is also obsessed with dogs, so kept woofing every time a dog went passed!
Eventually Big K and his daddy came back down the road and sat down on the bench with us for a little rest.
Heading Back
Big K was so excited that he had managed to cycle for so long, we were pretty impressed too. So we then turned round and headed back. They kept coming back to me and riding off complaining at how slow I was walking but the hot weather was making me want to slow down. I was also stopping to take pictures! Ha!
We eventually all met near the path that takes you to Cramond Island. This is another place that we haven't been to yet. You can walk across to Cramond Island when the tide is out. We will have to go back again at some point to head across.
South Queensferry for Ice Cream
As Big K was so proud of himself for cycling nearly 5 miles, we decided to head to South Queensferry for some ice cream. This is another place that is so busy when the weather is good. We sat in the car to eat the ice cream, as you guessed it, Little K had fell asleep.
After our ice cream we then took the long way home stopping by the new bridge that is being built so Big K could have a look.
Great Family Day
It's little days like this that make having time off work so good. Just to get outdoors and having fun, and seeing the boys with big happy faces. Cramond is definitely a place we will be going back too. It's so nice to walk along without any cars zooming past. Okay it might be busy with walkers, cyclists and dogs running about but the beautiful views make this place so great.
Have you ever been to Cramond?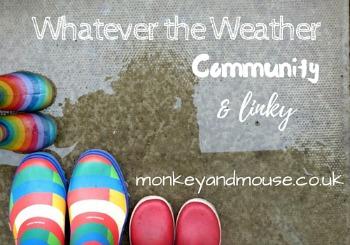 * Reviews are our own opinion. We haven't been paid in anyway for writing this.