I found out about the Wheels and Wings Show Via Jenny at Monkey and Mouse. Jenny had wrote a post about Whats on in Scotland in Sep 2016. After having a read and showing the information to Nick, we both decided it would be a great day out. East Fortune is not too far from us. It is just the traffic around the Edinburgh bypass to conquer.
Family Fun at the Wheels and Wings Show
We left a bit later than expected as we had to get our dogs walked first. From our house it took just over 1.5hrs to get there.  Upon arrival at about 12pm, we drove into the ticket line queue. It cost us £41 in total including £4 for parking, which is great value for money. We parked up and started getting the boys and pram ready. Setting off down the side of the car park we took about 5-10 minutes to get down to the main arena. I took Big K off to the toilets with me while Nick took Little K to find a picnic spot to watch the Motorbike and Quad bike show.
Picnic and Stunts at Wheels and Wings Show
Bringing a picnic was definitely a good idea, as the queue for food inside was pretty long and the cafe was busy. We had managed to find a prime spot for watching the show. This meant we could tucked into our food just before the show began. Both boys really enjoyed the show; with Little K clapping and laughing and dancing to the music. While Big K shouted and cheered along. It was definitely a great highlight for both of them.
Concorde
After the show and our picnic we packed up and headed to where the Concorde is so we could use the baby change facilities. The queue for going inside the Concorde was very long. Instead we decided to look around the hanger and take some pictures of the boys sitting under the plane. On a previous visit we had taken pictures of Big K in the exact same spot so it was great to be able to compare them once we got home.
Outside
There was so many things to see at the event from classic cars, miniature trains, fire engines, birds of prey. You also get in your ticket price entry to the museum of flight. We made our way round the classic cars and the miniature trains where we stood talking to one of the owners for 20 minutes. Most of that time was spent trying to get him to pronounce Big K's name. For the life of him he couldn't say it and kept adding extra letters to it. Must of been our bad accents making it harder for him to understand.
Afterwards we headed off to see the fire engines and explored inside some of the planes that sit outside the hangers. We managed to fit in the birds of prey show which Big K found very interesting. Unfortunately, by this time Little K was getting very grumpy and I spent most of the show trying to stop him for having a meltdown. He had missed his nap in the morning (we had hoped he would sleep on the drive through but he obviously had other ideas)
Tired Boy Means Home Time
We spent another 30 minutes after the show looking around but it was becoming more and more difficult to keep Little K from having a meltdown so we headed back to the car for the drive home.
Fun day out
It was such a great day out and we still had much more we could have seen. We are hoping to go back next year if it is on again so we can spend more time going in the hangers and the education hanger which we missed completely. Oh and Little K fell asleep soon as we left the car park and Big K wasnt that far behind him either.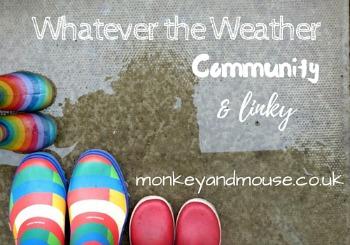 * Reviews are our own opinion. We haven't been paid in anyway for writing this.